Microsoft has at last pulled the curtain back on its sixth Surface Pro 2-in-1 Windows tablet, dubbed the Surface Pro 6 simply. For all intents and purposes, this is the same Surface Pro you know, only more powerful and available in a new, all-black color scheme.
While you'll notice by the images throughout that Microsoft has done little to tangibly change the Surface Pro on the outside, most of the marquee changes are, like last year, on the inside. This full year, the Surface Pro is updated with 8th-generation (Kaby Lake Refresh), quad-core Intel Core i5 and i7 processors.
Backing that up is 8GB to 16GB of DDR3 memory and anywhere from 128GB to 1TB of SSD storage – all behind the same display as last year. The claimed battery life of 13 even.5 hours remains the same, as do all of the hard connectivity options – so, no USB-C this full year, folks.
This all comes in a package that measures 8 just.5mm weighs and thin a mere 1.7 pounds – again, the same as last year's edition. Of course, the major difference about this package is that it comes in a slick, matte black aluminum shell as well as the standard silver option.
And, boy, does that make this tablet look sharp. Of course, Microsoft is also now offering all-black Surface Pen and Alcantara fabric Type Cover accessories to match, the latter of which is still sold … to our frustration.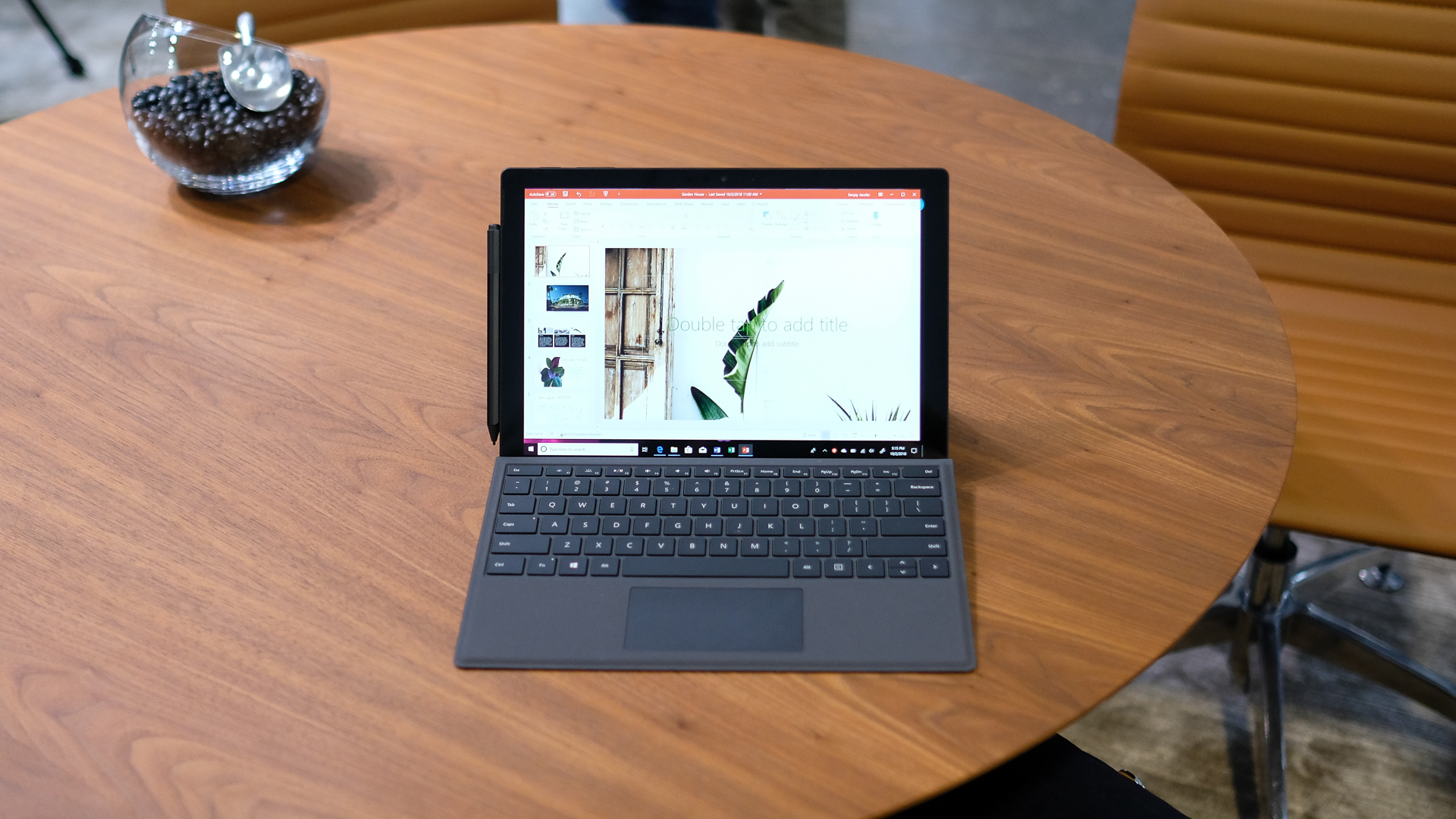 This about wraps up the Surface Pro 6, which you can pre-order now for $899 (AU$1,349, about £690) to receive on October 16, the same day it hits shelves. Eagle-eyed fans will notice an uptick in that starting price to the tune of 100 bucks or quid: that's because the Intel Core m3 option is no more.
Keep it locked here for more in-depth impressions of how this year's Surface Pro feels to use and analysis regarding its potential benefits and improvements.