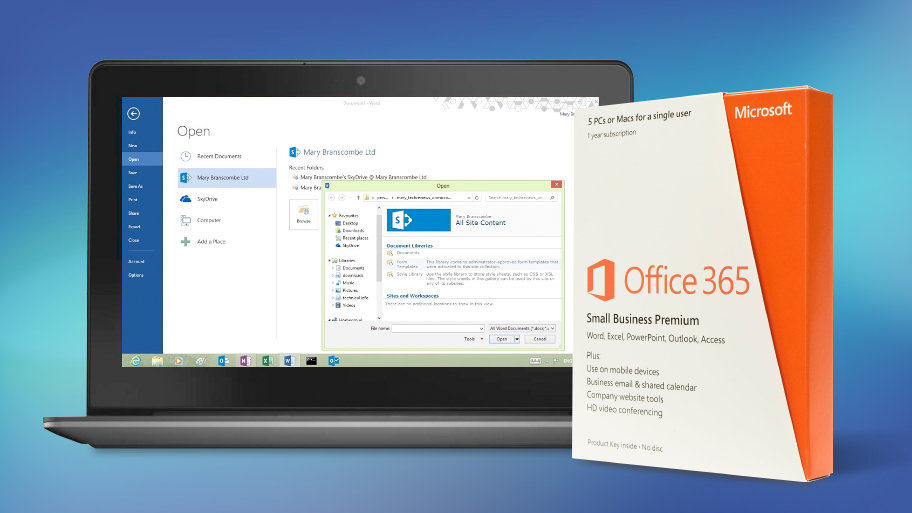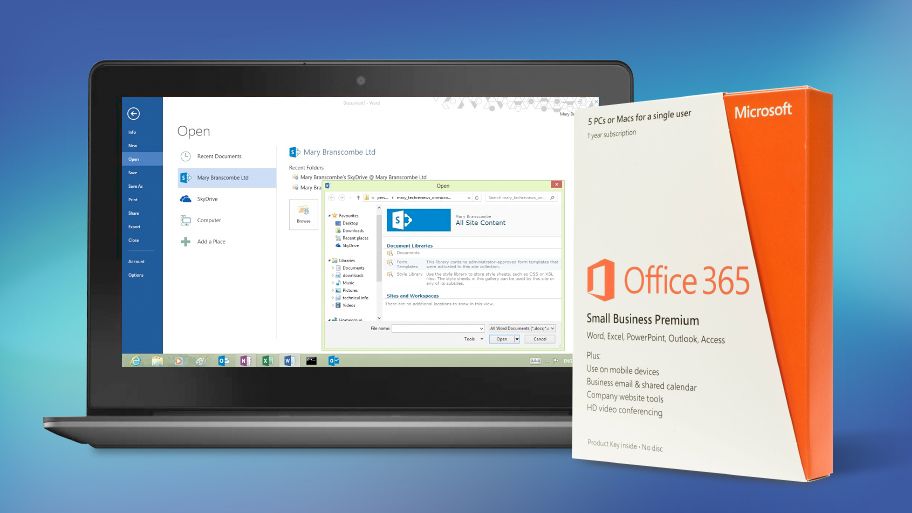 [Editor's Note: What immediately follows is a rundown of the latest developments and features Microsoft has added to Office 365 since this review was last updated.]
September 2018
It was revealed that Microsoft Search will eventually encompass not just Office 365, but Windows, and all the apps you use within the OS, allowing you to seamlessly search across all your company's data, whatever you're doing.
Microsoft announced a new Ideas feature for Excel (arriving soon), which delivers AI-driven insights and suggestions which are relevant to whatever you're doing at the time in the app.
The company detailed a few further improvements for Excel, too, including fresh data types, along with the ability to import a data table from a photo taken by your Android device.
The Outlook mobile app was bolstered with new enterprise data protection capabilities, including the ability to label emails as sensitive and confidential (and to encrypt the content).
Microsoft released Office 2019 on Windows 10 and macOS, the standalone suite which incorporates key features that Office 365 users have already benefited from over the last few years.
August 2018
Microsoft said that later this year, video and audio files in OneDrive and SharePoint will get the benefit of automated transcription services (supporting over 320 different file types).
Users will also be able to search for text in images on OneDrive and SharePoint thanks to new AI chops, in order to find, say, particular phrases on scanned receipts, for example.
Microsoft is planning a new 'files view' for OneDrive and the Office.com homepage, which will intelligently surface files that it believes might be relevant to you and your work.
Another AI-powered feature in the works is 'intelligent sharing', and if, for example, you've just given a PowerPoint presentation, this will prompt you to share that with meeting attendees.
If you're an Office 365 for Mac user, with the incoming September 2018 update, you'll need to be running macOS 10.12 or later to receive the new Office apps and further feature updates.
July 2018
Microsoft introduced a new Workplace Analytics solution, which draws data from Office 365 and facilitates analysis to identify collaboration patterns and boost productivity among staff.
MyAnalytics nudges were introduced to Outlook, giving users intelligent reminders including ones which help balance the time spent in meetings with actual work, so the former doesn't dominate.
Microsoft Teams became available in a free version which supports up to 300 people, and is available globally in 40 different languages. You get 10GB of team file storage.
Microsoft announced that its Whiteboard app, a freeform digital canvas allowing for collaboration in real-time, is now generally available for Windows 10 (and will arrive soon on iOS).
June 2018
Microsoft announced that Office 365 will get a new updated, simplified ribbon, which will roll out in testing from next month (although the classic 3-line ribbon will remain available).
The Search function will become a 'more important element' in the productivity suite, Microsoft noted, producing AI-powered recommendations when you simply place the cursor in the search box.
Microsoft also intends to spruce up Office 365 with fresh colors and new icons which are built as scalable graphics, rendering crisply and cleanly on a display of any size.
Office 365's threat protection services were bolstered, with improvements made on the detection front, and countermeasures such as more anti-phishing capabilities.
Microsoft partnered with Adobe to give folks the ability to create and edit PDFs in Office 365, straight from the toolbar in Word, Excel, PowerPoint, OneDrive and SharePoint.
May 2018
Microsoft announced that from next month, it will be blocking the activation of Flash, Shockwave and Silverlight controls within Office 365.
It was revealed that Microsoft Training Services will kick off as a pilot scheme in July, a digital learning service to help train staff on Office 365 (and Windows 10).
A leaked video showed that Microsoft is apparently bringing Mixed Reality to SharePoint, with SharePoint Spaces allowing the display of documents and data in 3D.
Microsoft revealed the Surface Hub 2, the sequel to its original digital whiteboard which runs Windows 10 and Office 365, with the new model boasting a 50.5-inch, 3:2 aspect ratio 4K+ display.
Outlook received a nifty bonus this month, with Microsoft integrating payment services (including Stripe) which will allow you to pay bills directly from your inbox.
April 2018
Microsoft's latest financial results revealed that Office 365's commercial revenue increased by 42% year-on-year, with the suite now having 30.6 million consumer subscribers.
Microsoft has brought Sets to the preview version of Office 365, allowing for the use of tabs to keep things better organized in the productivity suite's apps.
Office 365 users are getting real-time link checking in Word, Excel and PowerPoint later this year, which will automatically check links in documents for malicious content.
And in a further security move, Office 365 gained the ability to detect ransomware attacks, and help the user restore their files on OneDrive to a time before they were compromised.
March 2018
Microsoft introduced new data types for Excel, allowing the spreadsheet program to recognize rich data types beyond numbers and text, starting with stocks and geography.
The online version of Excel also got some neat features from the desktop software, including the ability to insert Pivot Tables and images from local storage.
A new personalized search experience which provides tailored results based on your work patterns is now being rolled out to all Office 365 subscribers.
Microsoft Teams celebrated the anniversary of its launch a year ago, and the software giant revealed that over 200,000 companies worldwide now use the Slack challenger.
Microsoft also introduced enterprise-grade calling features in Teams (such as call delegation), and revealed that Cortana integration is planned for the future.
February 2018
In the face of GDPR, Microsoft 365 is gaining powers to help protect sensitive data, including a Compliance Manager for Office 365 Business and Enterprise users in public clouds.
Resume Assistant arrived in Office 365, allowing Word users to leverage the power of LinkedIn in order to craft a better CV.
Microsoft Planner gained some new features including a Schedule View which makes it easier to plan ahead, along with Group and Filter options to help with meeting deadlines.
Not strictly Office 365 news, but it emerged that Microsoft is making Office 2019 a Windows 10-only affair – showing the firm is still pushing folks towards its subscription offering.
Office 365 Education received a new learning tool, Dictation in Office, which allows students to write using their voice across Word, PowerPoint, Outlook Desktop, OneNote for Windows 10, and Word/OneNote Online.
January 2018
Microsoft Teams saw some extensive work, including the ability to use interactive cards pulled from third-party apps directly in conversations as easily as you might drop in a GIF.
Microsoft made an important move for iOS and Mac users, with the introduction of seamless co-authoring across Word, PowerPoint, and Excel.
Mac for Office 365 subscribers got another new feature: AutoSave in Word, Excel, and PowerPoint, facilitating automatic saving for files stored in the cloud (OneDrive and SharePoint).
Yammer users benefited from improvements to the mobile app which allow them to post announcements to groups, as well as adding animated GIFs, and more besides.
OneDrive for Business users received the ability to easily restore files to any point in the last 30 days, a feature which will hopefully be coming to consumer accounts soon.
December 2017
Outlook's mobile app got smarter with the arrival of Cortana's 'time to leave' feature which lets the user know when to depart for a meeting, taking into account things like traffic jams.
Microsoft Word received a new feature which uses machine learning to identify commonly-used acronyms across an organization, and automatically surfaces definitions for them.
Excel was bolstered with a preview of Insights in the spreadsheet app, which automatically highlights patterns and trends in data using AI (the firm is currently on a big drive with AI).
OneDrive and SharePoint were graced with the ability to automatically pull out searchable text from images (like receipts) for Office 365 commercial subscribers.
Microsoft rolled out its Whiteboard Preview app which the company describes as a 'freeform digital canvas' where people can collaborate creatively.
November 2017
It's worth noting that Office Android apps have arrived for Chromebooks which are capable of running software from Google's Play store.
Resume Assistant was announced for Microsoft Word, a feature which helps Office 365 users put together a sparkling resume/CV with personalized insights drawn from LinkedIn.
Three new apps arrived for Office 365 Business Premium, as well as Microsoft 365 Business, namely: Microsoft Connections, Microsoft Listings and Microsoft Invoicing.
Microsoft 365 Business – which comprises of Office 365, Windows 10 plus various security and MDM features – moved out of testing this month, and into general availability, 
October 2017
Microsoft powered up Word's translation tools, allowing for the translation of entire documents across some 60 languages.
Microsoft brought premium Outlook.com features to Office 365 Home and Personal subscribers, including an inbox storage capacity of 50GB, and no more adverts.
Microsoft announced that Office 365 now has 28 million consumer subscribers (up from 24 million this time last year), and 120 million commercial users (up from 85 million).
Microsoft To-Do, the company's task management app, began rolling out across the Office 365 user base.
Outlook for iOS and Android got some smart new features including the ability to sync shared calendars to your phone, and added capabilities for managing events.
Microsoft ended support for Office 2007 and Outlook 2007, meaning no more security patches, with the company pushing for users to upgrade to either to Office 365 or 2016.
September 2017
Microsoft revealed that Office 2019 will be out next year, so the company will continue to cater for those who don't want (or aren't ready) to move to the cloud with Office 365.
Skype for Business has reached the end of the road, with Microsoft set to roll the service into Microsoft Teams – with audio conferencing capabilities already in preview.
The Office.com website has been redesigned, and Office 365 app launcher simplified to help users open the apps they need swiftly, and to easily switch between them.
Microsoft kicked off a new program called 'Windows Insider Lab for Enterprise' which allows IT pros to try out Office 365 and other services for free, with a view to upgrading.
Microsoft Teams was improved by the rollout of guest access for Office 365 commercial and education subscribers, allowing guests to join a team and subsequent meetings.
August 2017
Microsoft brought co-authoring to Excel, along with an auto-save function for Word, Excel or PowerPoint files being worked on in OneDrive or SharePoint Online.
Security firm Barracuda has warned about an ongoing series of phishing attacks aiming to steal the login credentials of Office 365 users. As ever, be cautious about links in emails.
Microsoft released a new preview of Office for Windows PCs introducing in-line chat functionality to Word, Excel and PowerPoint, along with new ink effects.
A redesigned Outlook.com began rolling out in beta this month, with a number of touches to make your inbox smarter, and the webmail service more responsive in general.
Microsoft added new features for Office 365 users to the OneDrive app for iOS, including the ability to take folders offline for access, and scan multiple pages into a single PDF.
July 2017
With its latest quarterly financial results, Microsoft announced that Office 365 revenue surpassed traditional Office licenses for the first time ever.
The Outlook apps for iOS and Android have benefited from a redesigned navigation and conversation experience, and new intelligent search capabilities are promised soon.
Three new apps are coming to Office 365 Business Premium: Microsoft Connections (email marketing), Microsoft Listings (managing online listings) and Microsoft Invoicing.
Microsoft 365 was revealed, a new offering which combines Office 365 and Windows 10 in a single streamlined package, with additional security and management features.
Microsoft launched Workplace Analytics as an add-on for Office 365 enterprise customers, a system which uses behavioural metrics in an attempt to boost employee productivity.
June 2017
Microsoft Teams got new classroom experiences, allowing Office 365 for Education customers to benefit from virtual classroom environments with rich chat capabilities.
Office 365 Advanced Threat Protection received improved reporting on malicious emails which have been blocked, and a new Safe Links policy was introduced.
Microsoft Forms, a web tool for creating surveys, is rolling out for commercial customers, entering public preview for these users (previously it was only available to education customers).
Microsoft Stream was introduced for Office 365 commercial customers, an intelligent video service which allows users to share videos and benefit from speech-to-text transcription.
Microsoft pushed out iOS and Android apps for Microsoft Planner, allowing Office 365 users to update their plans while they're on the move.
May 2017
April 2017
Microsoft used another tactic to push folks towards Office 365, announcing that those with a standalone version of Office will eventually lose access to OneDrive and Skype for Business.
It was confirmed that Windows will have twice-yearly major updates to align with Office 365 ProPlus' update schedule, with said upgrades coming in September and March.
Outlook Customer Manager, which is designed to make it easy for SMBs to track and manage customer relationships, is now rolling out worldwide.
The PowerPoint app for iPad was improved with the introduction of Designer, which gives you quick and easy ideas for designing and laying out slides.
Microsoft revealed that Wunderlist – which is available as an add-on to Office 365 subscribers using Outlook 2013/2016, and on the web – will be replaced by To-Do.
March 2017
February 2017
Microsoft has updated Visio Pro for Office 365 with a database reverse engineering tool that allows you to easily create a visual representation directly from source data.
Office 365 benefited from the introduction of a security analytics tool which rates your current security configuration, and makes suggestions on possible improvements.
The Office team announced that the OneNote REST API now supports application-level permissions.
Excel got new features based on Power Query technology, including support for the percentage data type, along with a new OLE DB connector.
Microsoft released Office Training Roadmaps which help businesses keep track of training programmes for the various productivity apps.
January 2017
Office 365 Advanced Threat Protection got several new features for tighter email security, namely URL Detonation and Dynamic Delivery.
Microsoft graced Office 365 with a new Setup section on the navigation menu, which provides convenient and easy access to all setup-related settings in one location.
Office 365 was crowned king of all productivity apps by Okta, outdoing second-place Salesforce.com by a factor of 1.3 to 1 as 2016 came to a close.
Microsoft brought in a raft of new courses from LinkedIn Learning to the Office Training Centre, with over 20 offerings on working with Word and PowerPoint.
StaffHub, a nifty new app which allows for the management of shifts for deskless workers, became available for Office 365 users with a K1, E1, E3 or E5 plan.
December 2016
A new OneDrive for Business admin centre began rolling out to release customers, with general availability promised for early 2017.
Microsoft laid out its grand vision of how the firm intends to integrate Teams (its Slack rival) with Microsoft Planner so working across the two is a seamless affair.
Microsoft made the Accessibility Checker more easily found across all Office 365 apps, and introduced automated alternate text descriptions in Word and PowerPoint.
An official guide on the 'preferred deployment practices' for Office 365 ProPlus was released, including advice on preparing the ground, and maintenance afterwards.
New statistics emerged from data protection firm Bitglass showing that Office 365 is twice as popular as Google's G Suite.
November 2016
Office 365 users got the benefit of real-time co-authoring in PowerPoint, as well as in the Word app.
Office Lens received a couple of new features, including the full integration of Immersive Reader, and a new tool called Frame Guide to help the visually impaired.
Outlook Customer Manager arrived in Office 365, enabling businesses to track and manage – and hopefully grow – their customer relationships.
Microsoft reintroduced Access, its heavyweight database software, to Office 365 Business and Business Premium customers.
Microsoft officially took the wraps off Teams, the firm's Slack rival that leverages the whole gamut of Office 365's apps and services.
October 2016
Excel 2016 got new features based on Power Query tech, including an improved web connector and enhanced Query Editor, as well as Query Parameters support.
Microsoft introduced the ability to create (and collaborate on) Office documents from within a Yammer group.
In an earnings report, Microsoft announced Office 365 user numbers: 85 million active commercial users, and 24 million consumers.
A batch of new apps were revealed for Office, including an app for invoicing, and tracking expenses, along with one for keeping tabs on your business' web presence.
September 2016
If you want to see older news and developments pertaining to Office 365, then check out the Archives page at the end of this review.
Otherwise, now move on to Page 2 for our full review and detailed look at what Office 365 offers, and how it can help you become more productive.
Darren Allan contributed to this article